"What a brilliant idea! Absolutely great deserving product. We always had little fear in mind while changing diapers as our little twins are super active. Recently they have started to crawl and it is difficult to hold them at one place. With wiggle worm wrap we feel quite relaxed. Thank you for developing such a wonderful product! Greetings from Germany."

Bhushan & Shruti Thekedar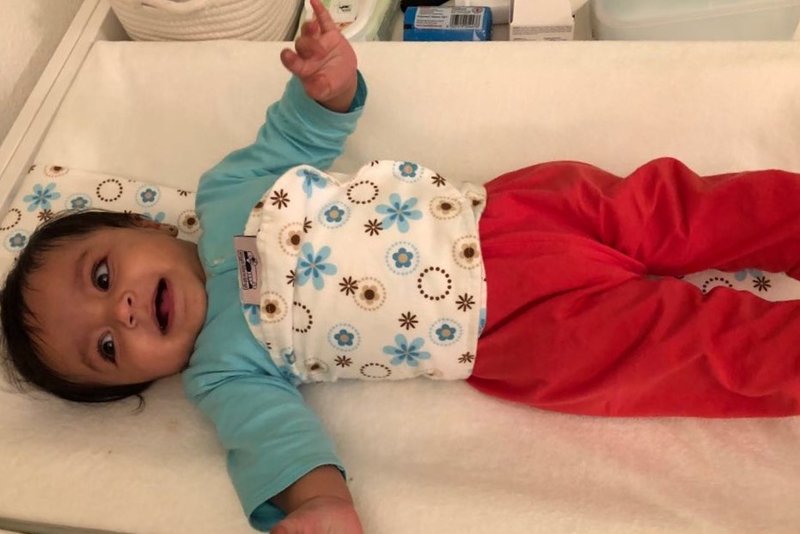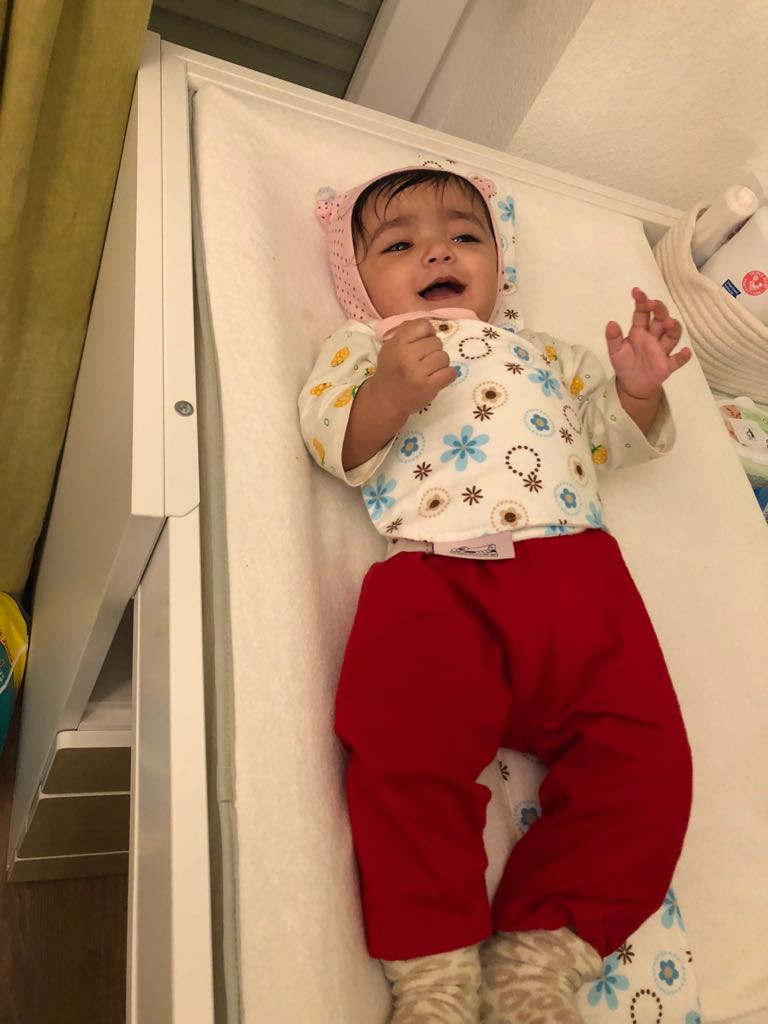 "My little guy basically came out of the womb a wiggle worm, surprising the nurse cleaning him off by rolling over onto his side. Since day one he's been a very strong baby, and that's never been more evident than during diaper changes. He's always needed what I'd like to call a three-hand diaper change, as in you need three hands to do it, two to perform the action, one to keep him still. My husband and I have both had to stop what we were doing to help the other on more than one occasion to avoid some potential messes from our squirming baby.
When I first saw the Wiggle Worm Wrap, I was so excited. Finally! Something to keep help keep him from rolling away mid diaper change! This was something obviously made by mother who had experienced what I was currently going through and devised the solution I didn't know I needed. I watched the video showing how it worked, and it looked like it would be able to stand up to the constant pushing and pulling he does when he's through sitting still, so I crossed my fingers and ordered. It was even better than expected.
The Wiggle Worm Wrap is made out of a soft flannel-like material that is comparable to the higher-end receiving blankets you can buy, so it's soft enough to put it directly against your baby's skin. The wrap for around the body uses velcro that remind me of medical-grade velcro in the way that it's sturdy, has a strong grip, and hasn't seemed to have lost any of that grip over multiple uses and washes. It also wraps very snugly around the changing pad, so I don't need to worry about re-positioning it between diaper changes. All-in-all, it's been an amazing purchase that's definitely earned it's keep.
I liked the idea of the product so much that I ordered a second one that I leave in my diaper bag to use on restroom changing tables. When it's all folded up, it doesn't take up too much space, and it helps to make me feel more secure when using it. I never realized before I had my baby how often the restraining straps on those tables are broken, and with such a far drop onto such unforgiving floors, I always felt anxious about using them. So far the Wiggle Worm Wrap has fit almost all of the changing tables that I've encountered, aside from the odd round or over-sized one.
I highly, HIGHLY, recommend this product. I think it's so great that I plan on having it be my go-to baby shower gift for any moms-to-be that I know. While he still wiggles in the wrap, and occasionally manages to turn himself over, he can't really go anywhere until I let him out, and that's a huge relief to this mama."
Carrie Fuce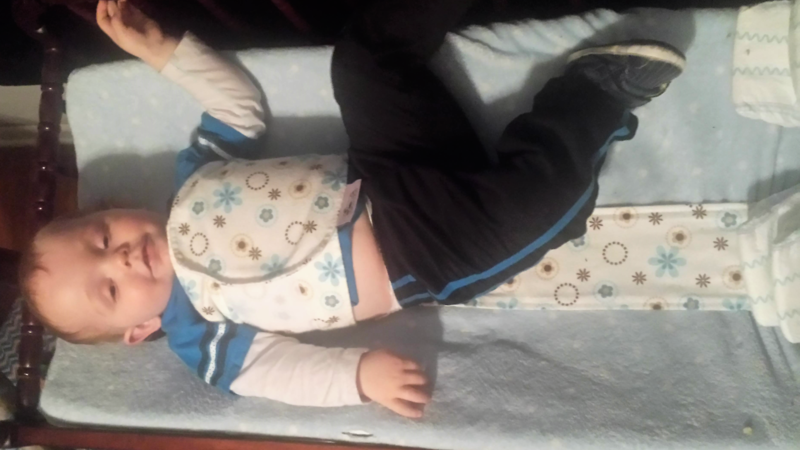 "Thank you for inventing the Wiggle Worm Wrap!! Before ordering one for ourselves, I was dreading diaper changes. It was endless battles that would leave one of us in tears and stressed beyond belief. I was at my wits end and knew I had to do something before she fell off the change table in one of her attempts to stand up.
Last week we received ours in the mail (very quickly) after ordering it online. I was amazed when I received a shipping notification the next day after ordering it! Wow, now that's great service! The fabric is so soft!! We've been using it at every diaper change and it's been wonderful. She will now lay there and read a book, play with a toy or brush her teeth while I change her diaper. Seeing as we use cloth diapers, it takes a little bit longer to change diapers and the Wiggle Worm Wrap helps with that. I've already told all my mommy friends about it!!
Also, when she hears the velcro opening she knows she's done and gets very excited!! I also love the fact that it's portable!!
Thank-you!!"
Hoa Baerg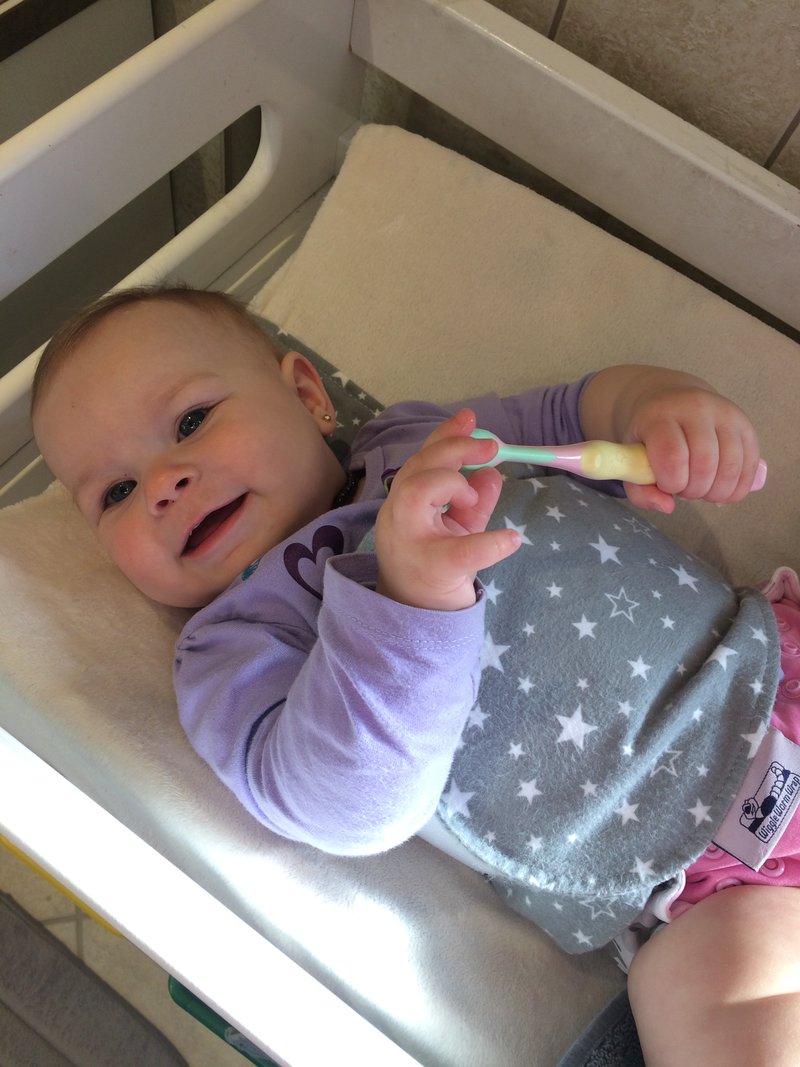 "Thank God for the Wiggle Worm Wrap! It really keeps my little one in place during diaper changes; which is even more a big deal for our little family, because we cloth diaper (which takes longer to change). No more fighting her to hold still while trying to put on a clean diaper! Totally worth the investment! The tag is even perfectly placed for baby to play with while changing. 🙌🏼 It worked perfectly on our pack n play changing table! A great idea, and very well made!"
Cassandra Baker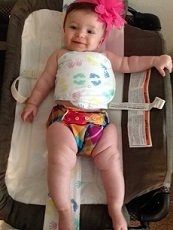 "Thank you for inventing the Wiggle Worm Wrap! It is very helpful in keeping my baby still while I change her diaper. It is soft yet sturdy, and works very well as the second set of hands I often need. I also think it's a wonderful baby shower gift. I plan to get one for all of my friends who are having babies because I know they'll appreciate it as much as I do."
Jamie Morgan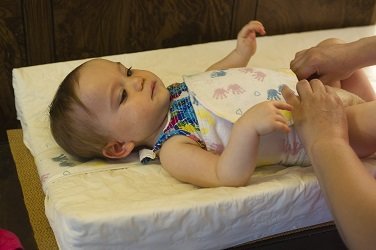 "I feel sane again. I literally thought I was going to lose my mind (and temper) every diaper change. Total game changer. She *can* still roll over if she works really hard at it, but usually she decides it's not worth the effort and lies there looking defeated until she hears the Velcro being undone. Then she flips right over."
Andrea Greenwood